Solo, Duo, Trio, Full Band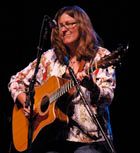 Sandii Solo / guitar, vocals, harmonica:  
Hire Sandii to play at your next gathering.  With a 700-song repertoire covering genres such as jazz standards, ballads, blues, soft rock, country, folk, bluegrass, Christmas, patriotic, and more, your clientele and guests will enjoy Sandii's music with her personable approach to performing. Hear her music:

Sandii Castleberry Duo / Trio / Band:
Sandii has a core group of musicians she has been working with collectively for as long as 25 years.  Some of the people she works with include saxophonist/bassist Paul Carman, bassist Anne Finch, violinist/keyboardist Bobby Furgo,  fiddle/mandolin/banjoist Dan Sankey,  multi-folk instrumentalist/vocalist John Malcolm Penn, folk/bluegrass vocalist Kathleen Johnson, guitarist/vocalist Lenny Hansell, keyboardists Barnaby Finch and Laree Gibson, drummer Dave Hitchings, and more.

Gone Americana & The Stonecreek Stompers
Emphasis on acoustic folk, country and bluegrass including the 60's and 70's folk and country-rock era. John Penn joins Sandii on vocals and banjo. Add fiddle and bass, and you've got "The Stonecreek Stompers" bluegrass band.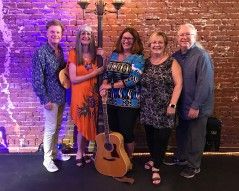 Hot Flash and "Men of Pause"
Female folk/bluegrass ensemble fronted by Sandii on guitar/vocals harmonica, Kathleen Johnson vocals/autoharp, and Anne Finch on bass. Be a "fan" of Hotflash, and visit their facebook page.  Backing them up are multi-styled keyboardist Barnaby Finch, and mandolin/guitarist Don Reed or Lenny Hansell. Book them for your next festival or party!
Hear their version of the Stone's song:  No_Expectations_-_mix_1.m4a
Celtic Shake - Electronic bagpipes, harmonica, guitar, bodhran, mandocello, banjo,percussion. Celebrate St. Patrick's Day any time of the year with  beautiful celtic instrumentals to fun, pub sing alongs with Sandii and company.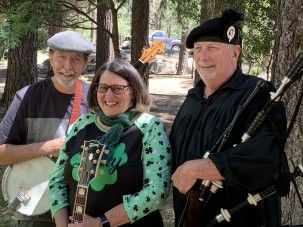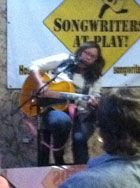 Singer/Songriter Performing Artist:
Sandii currently has CD out of original music called:  "The Perfect Mood." (Download the album for free from the home page.) This acoustic project has elements of folk and jazz with a bit of rock and blues.  Some of Idyllwild's top players contributed to the record produced and recorded by saxophonist Paul Carman who toured with Frank Zappa for several years.  Sandii performs her original material at house concerts, restaurants, and through singer/songwriter showcases.  Her favorite is a central coast group called:  "Songwriters at Play, and has played at the Idyllwild Songwriters Festival.